The relief of mental health difficulties for children by providing therapeutic services to children aged 3-18 and providing support and education for families and professionals working with children.
Clear Sky is dedicated to providing children with age appropriate and creative support at the time when they are still learning about life through their experiences, and working out how to become the best version of themselves. We believe in the Power of Play to transform young lives.
Our amazing team comprises of our dedicated head office staff and our therapeutic team who are based across Oxfordshire and beyond!
Clear Sky is a Member of The British Association of Counselling and Psychotherapy (BACP) and as such we are bound by its ethical framework and guidelines for good practice, as well as being subject to its professional conduct procedures.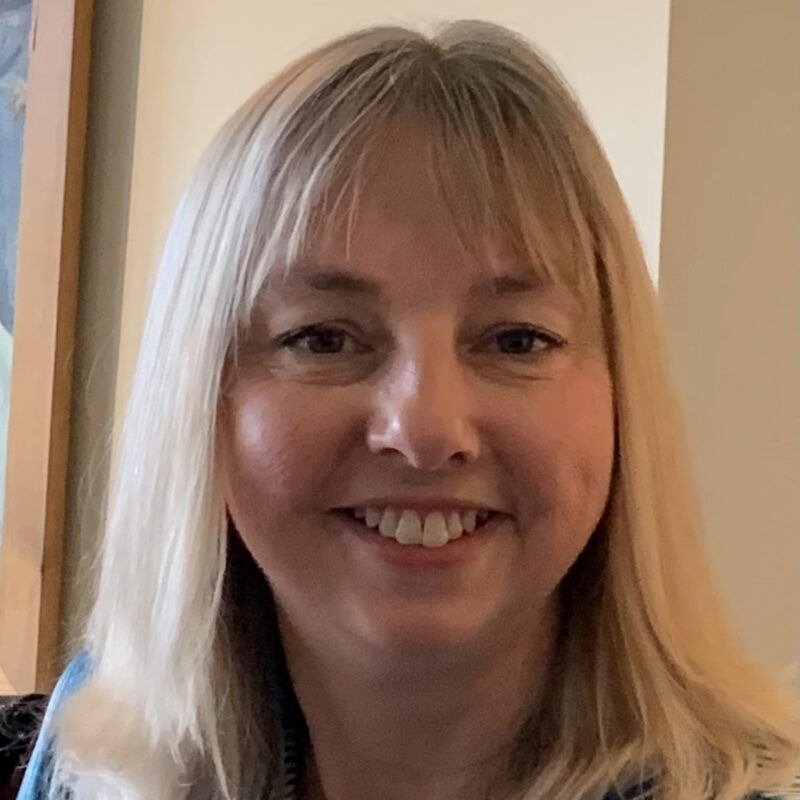 Position - Captain of Clear Sky
I am passionate about giving children the opportunity to live happy and fulfilling lives. Having seen first hand how important it is to empower young people to feel in control of their lives, I am delighted to be a part of helping Clear Sky to achieve their vision.
Our amazing therapeutic team are all qualified in Play Therapy, Dramatherapy, Art Therapy, Dance & Movement Psychotherapy or Counselling and Child Psychotherapy. Our therapists are highly experienced and work tirelessly to meet the needs of children through the delivery of our therapeutic services.
We are supported by a dedicated and dynamic board of trustees who oversee the strategy, governance and implementation of our Charitable Objectives.
We are looking for new trustees to join our board. To find out more please read our Trustees Information Pack and get in touch!
Position - Chair
Tizzy is a qualified Human Resources professional, and has held senior Board and operational positions in a number of blue-chip companies during her career. Now retired she volunteers locally for the National Trust.
Position - Treasurer
Graham found out about the great work that Clear Sky was doing with children who are having difficulties coping with life. He was keen to provide support, particularly in helping Clear Sky achieve its aims for a strong, sustainable financial footing.
Position - Trustee
Felicity is a solicitor who has practiced law in Australia and the UK. Since 2015, she has worked for international charities focused on the prevention of poverty and on supporting children affected by crisis and disadvantage.
Position - Trustee
Maurice is a secondary school Vice Principal. He started his career as a music teacher in London before moving to schools in Reading and Oxford.
Position - Trustee
Kim has worked most of my life in finance in various industries, spending the last 10 years before retirement in a management position at a preparatory school.
Clear Sky was set up in 2010 by Sophia Giblin, who wanted to support children and young people who'd experienced trauma. 
Sophia was inspired to set up the charity after losing her Mum at a young age and experiencing first-hand what it's like to go through early life trauma without professional support.
Clear Sky started out as a small children's foundation, with just two therapists delivering Play Therapy sessions out of two mobile play buses. Clear Sky has grown to a well-established children's charity with a team of over 20 qualified therapists and course facilitators, with an active head office team. The charity delivers frontline Play & Creative Arts Therapy services, training and support for children, their families, professionals and school staff.
.
"Clear Sky plays such an important role in society, and fills a gap that many children who've experienced trauma fall through. Millions of children are struggling with their mental health and lack of access to professional therapeutic services. The charity provides all important help to children at the time they need it most – when their brains are still developing and neural pathways are being set for the future. It's absolutely crucial that we intervene early and give age appropriate support when children need it."
Our results are impressive and transform young lives
success rate for children who have seen a Clear Sky therapist
decrease in hyperactivity
rise in emotional wellbeing
reduction in peer difficulties
We are thrilled to share that PCAP is now available as an online offering. With practitioners in Australia, Malaysia and ... Read more »
We'd love to keep in touch. Sign up for our newsletter below.